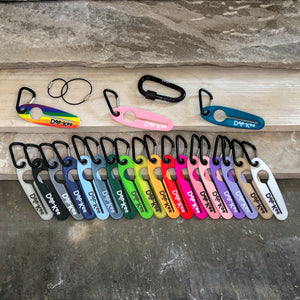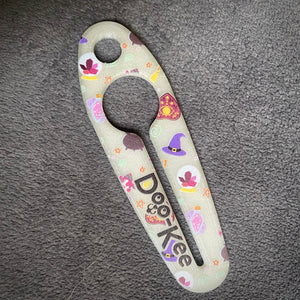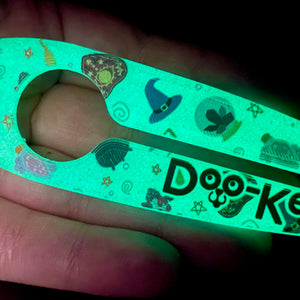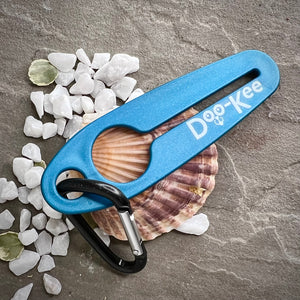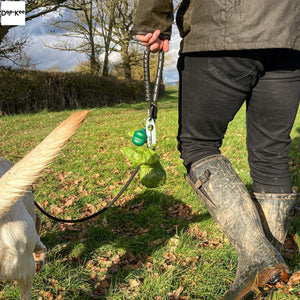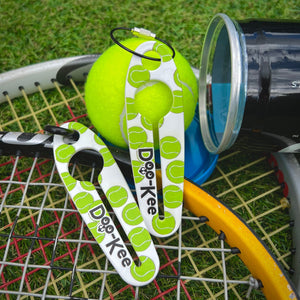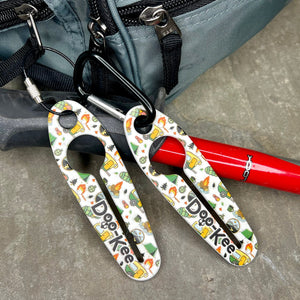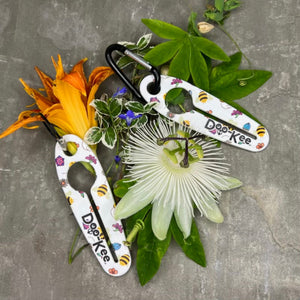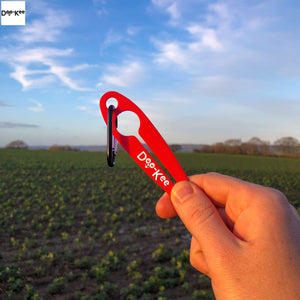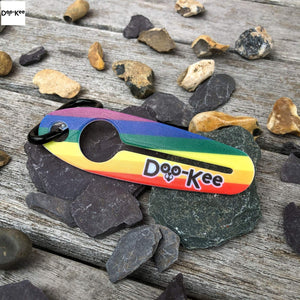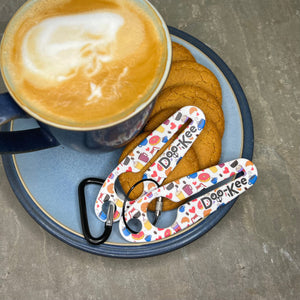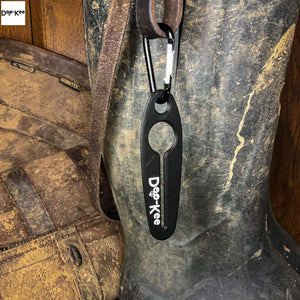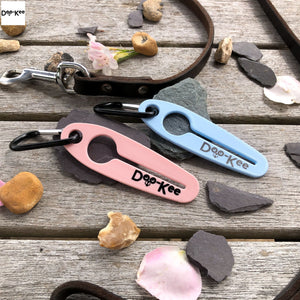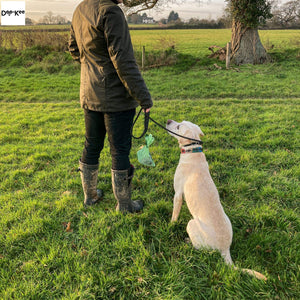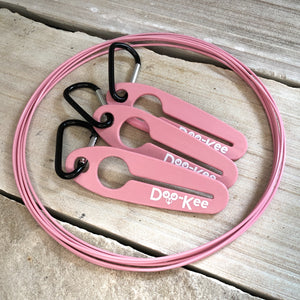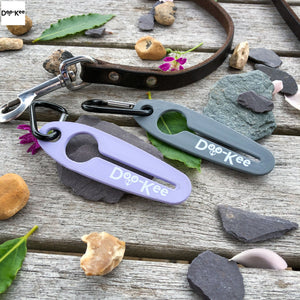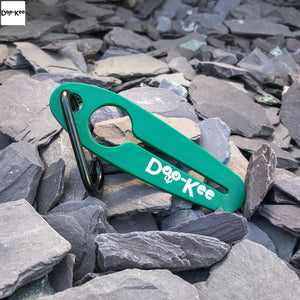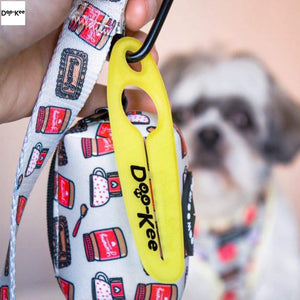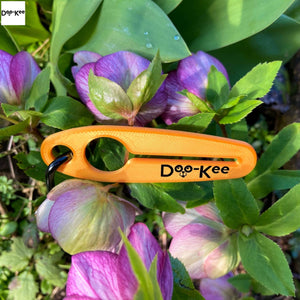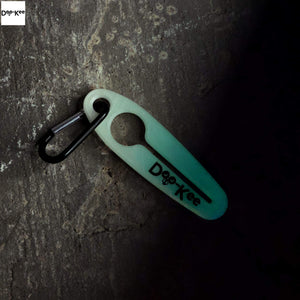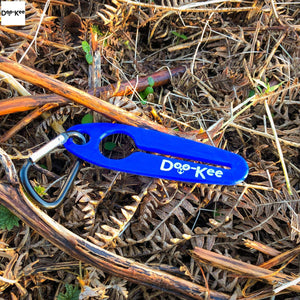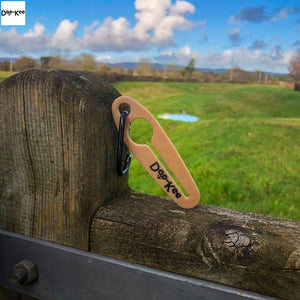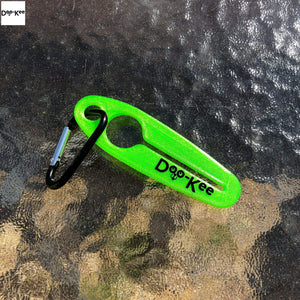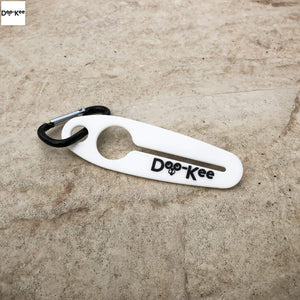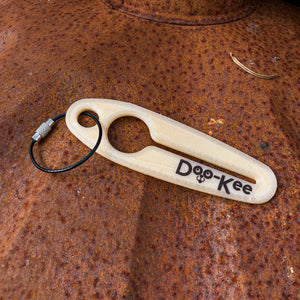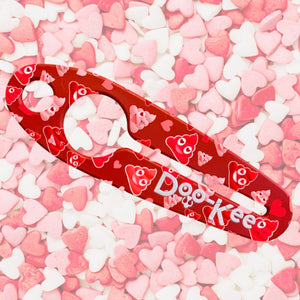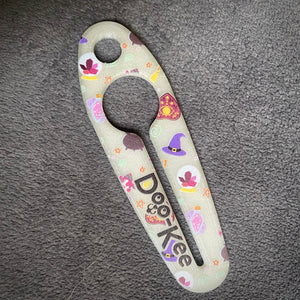 Walk hands-free and carefree. Get more enjoyment out of your dog walks by not having to carry the used poop bags by hand. Doo-Kee is the most convenient way to carry your dog's used poop bags. 
Walk hands-free with Doo-Kee; It's the most convenient way to carry your doggo's used poop bags. Use the either of the clips provided to hook your Doo-Kee onto your lead, bag, pocket or anywhere else that works for you! 
No more searching for the next dog waste bin
No more hassle carrying bags of poop by hand on your walks
More time enjoying your walks with your best friend
Simply tie a knot in the top of the bag, slip the knot through the hole and down the slot in the Doo-Kee and carry, hands-free, until you're able to dispose of it as usual.
Knot it & slot it
Here's the problem. You're out for a walk with your dog, naturally, they need to go... Being a responsible dog owner, you pick it up, but now you're carrying it for the rest of the walk (and that's if they only go once!). To make it worse, you only have one hand free for your other needs, maybe you want to enjoy a coffee, make a phone call or play fetch!
Each Doo-Kee is crafted from PLA by us in get in the UK. PLA is a bioplastic derived from plants such as corn starch and sugar cane. This means you carry hands-free as well as keep a low carbon doo-print.
Every Doo-Kee is supplied with both a traditional standard clip and a secure twist loop. For 'Flexi' style leads, you may wish to purchase our larger clip to fit comfortably around the lead handle.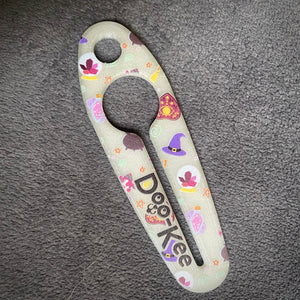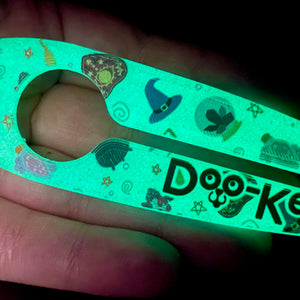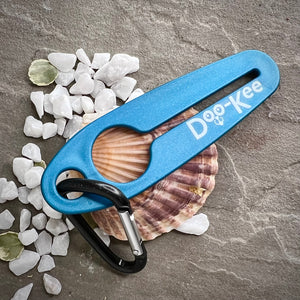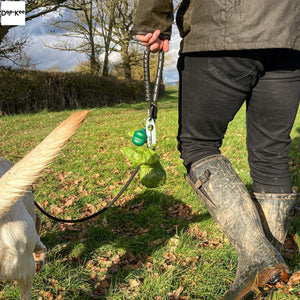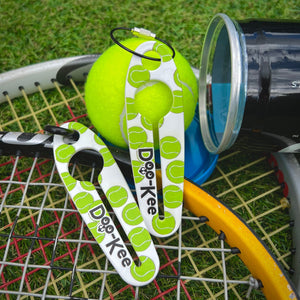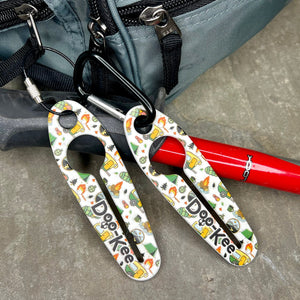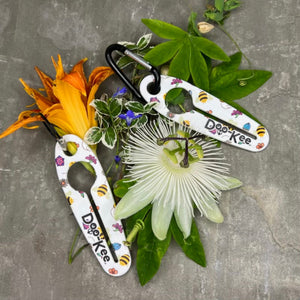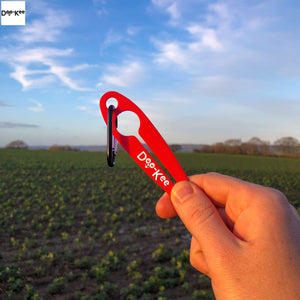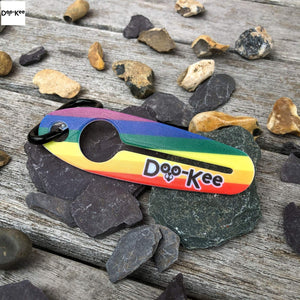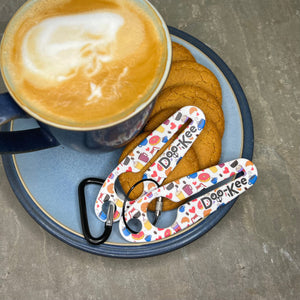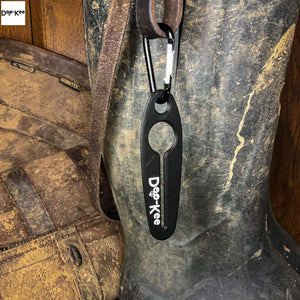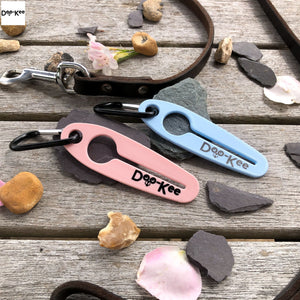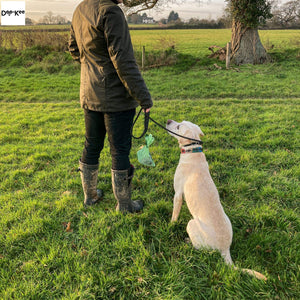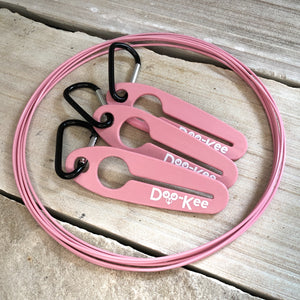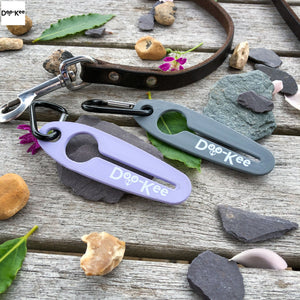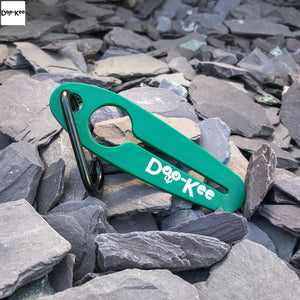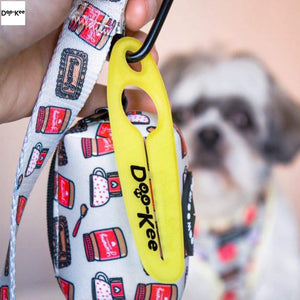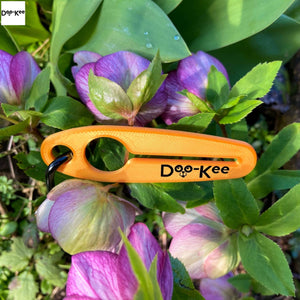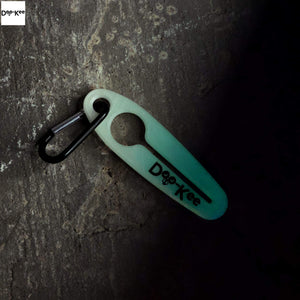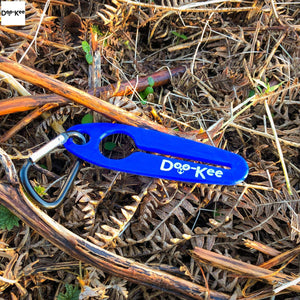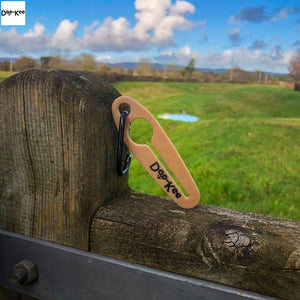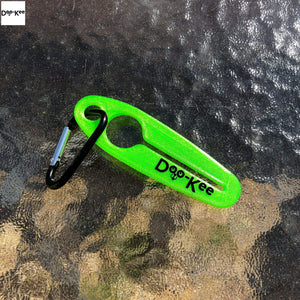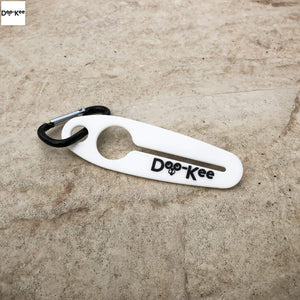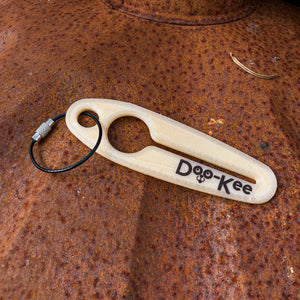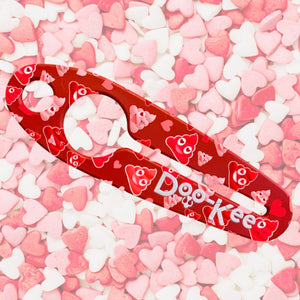 Great item
Such a simple idea, that works brilliantly, a must have item, and quick delivery too.
Brilliant product
I have 3 doo -Kees now one for each lead. Saves you having to carry around those stinky little presents the furballs like to give. My favourite is the glow in the dark ones but the choice of colours is brilliant.
Just perfect!
The doo-kee is just what I needed! My dog is quite poopy and it's hard to do walks with hands full of used poo bags!! Now I slide them on the Doo-kee and I have my hands back.
Amazing product
This is a great tool for dog walking , strong and sturdy . I have mastiffs so big doo doo's this hold 2 or 3 bags easy .
Ordered 2 more today !!! Each dog has a different colour collar so ordered matching doo kee's .
Must have ❤️
Husband loves it
I had one before and it broke after the dog pulled hard on the lead and caused it to hit the ground hard. My husband asked for another so I got him 2 in case of anymore mishaps. I didn't think he used it but he assured me he does.