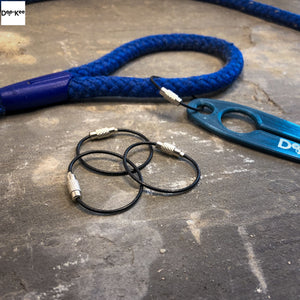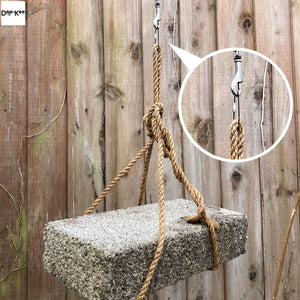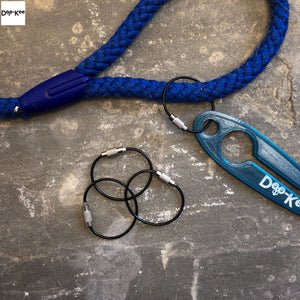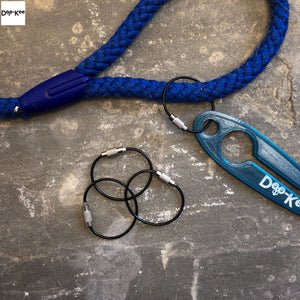 Secure Twist Loop (10cm or 15cm)
Small clips can be temperamental and are more fragile than larger clips, this is why we have found the perfect alternative for you. 
The Secure Twist Loop is small but mighty. It is flexible and screw fastens so that it can be knocked about and still be secure.
The 10cm long Secure Twist Loop is the perfect size to attach your Doo-Kee to a wide range of leads and bags. This means you can rest assured that your Doo-Kee is where it should be, ready to hold your dog's used poop bags on your walks with your best friend. 
The 15cm long Secure Twist Loop was selected with security in mind! It is strong and inconspicuous and allows you to add extra security between your dogs lead and harness or collar. Whilst nothing is 100% secure, the Secure Twist Loop takes longer to unclip than a traditional clip meaning you have more time to react if the unthinkable were to happen.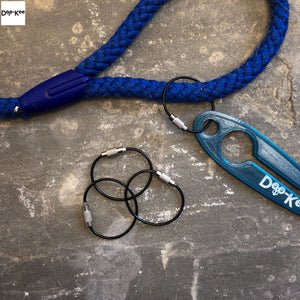 Twist loop
Sorry for negative feed when I know item hasn't arrived probably due to postal strike
Fab company
Ordered the dookey and 2 spare twist loops to make swapping leads easier! The loops are brilliant, would have so many different uses. Everything arrived quickly and exactly as described. Very happy.
Twist loop secure doo-kee
We have quite a few doo-kee's now, we find them brilliant especially with the twist loop secure clip it's less bulky using that & we prefer it to the normal clip.. I would definitely recommend to anyone.
Doo-kee purchase
Absolutely fantastic purchase. Really useful and clever idea. Thanks
Excellent service
Bought a doo kee and it does the job perfectly. After a couple of weeks the clip broke. I emailed and immediately got a response and was sent a couple of new clips and secure twist loop. Excellent service and the loop is perfect. Thank you.