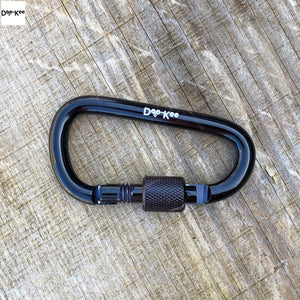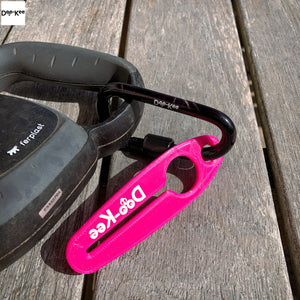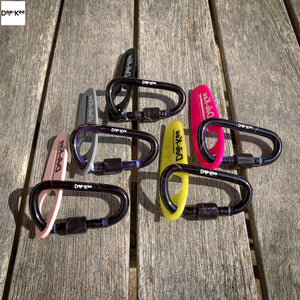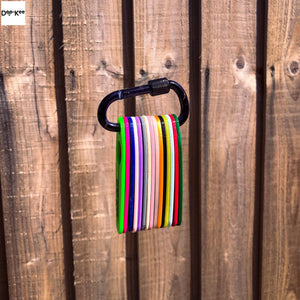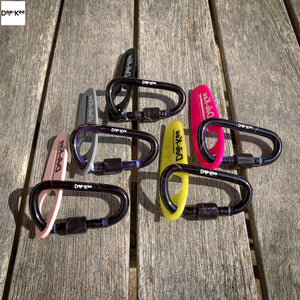 The Doo-Kee, as standard, comes with a clip that fits most leads, but for those that have a large 'Flexi' style lead, they may be looking for a larger clip to accommodate their larger handle. This large marbled black locking screw clip is not only a great companion to your Doo-Kee, but it can also be used to add extra security to your lead set with its screw lock and strong build. 
Colour - Marbled black
Outside dimensions

Length - 80mm
Width - 42mm
Gate - 15mm
Diametre - 7mm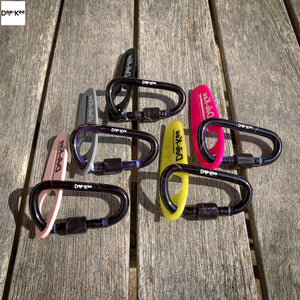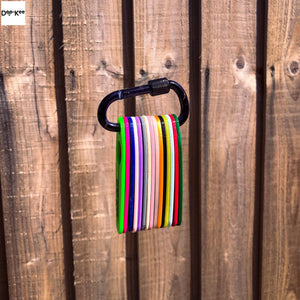 Bella
As always good products and fast delivery Thank you
Still too small
The clip itself is well made, appears to be robust and the thread to secure it is great on its own it would have got five stars… However it's advertised as fitting the largest flexi leads. I have the 8m Flexi giant and the only way the clip fits is across the handle. This means the Doo-key hangs awkwardly and the clip catches your hand both are just annoying. I swapped after two walks to a real carabiner and it's much more comfortable.
Shame great product just doesn't quite live up to expectation
Really strong clip
Looks great. Haven't had chance to use it yet but it feels very sturdy.
Great
Exactly what we needed for long walks
Very Good
Really handy when your trying to walk two large dogs and no bins. Keeps your hands free to hold the leads