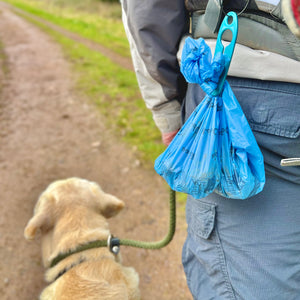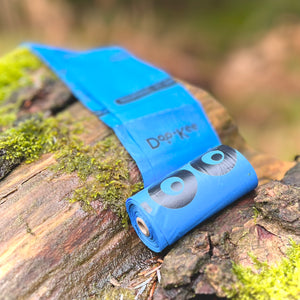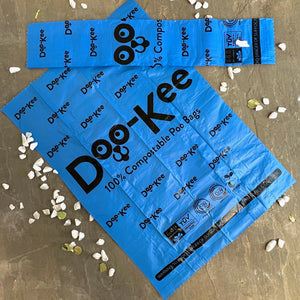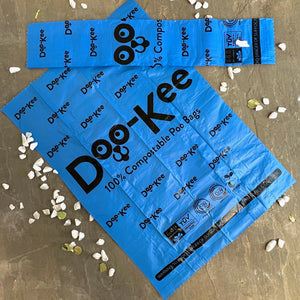 These aren't just any old poo bags... with these eco-friendly and plant-based poo bags, you can prove that dog walkers are responsible and thoughtful. 
Not only will your bags be made of cornstarch and completely compostable, but they will be extra thick*, with extra stretch so you can enjoy your walks without worrying about a bag breaking!
Paired with a Doo-Kee, you can walk hands-free for your entire walk!
*20 microns thick... yes, the thickest you'll find.
One box contains 120 bags
- if your dog does about 2 poops a day, this should be the
ideal amount for about 2 months
. Subscribe and save to have a steady supply of this essential walk item delivered directly to your door.