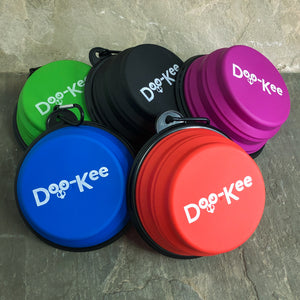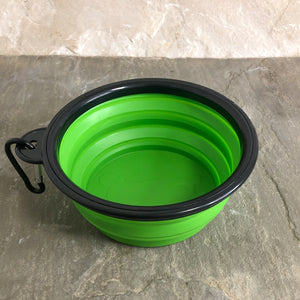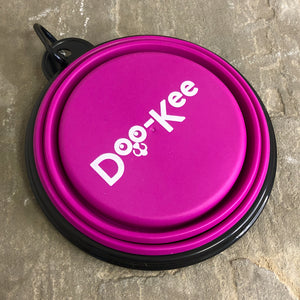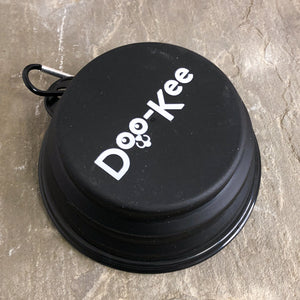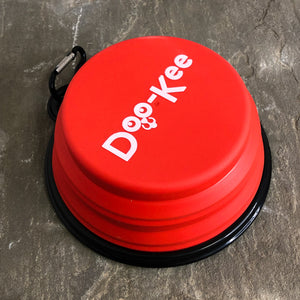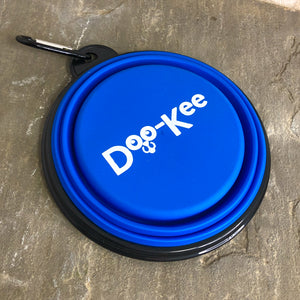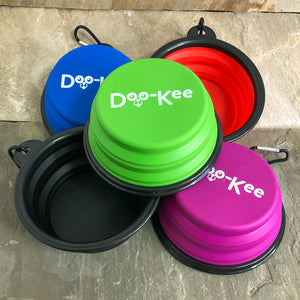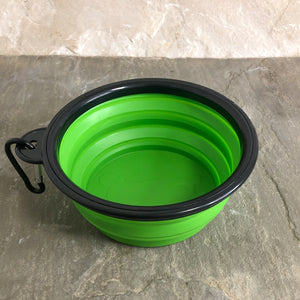 Long walks with our dogs can be some of the most fulfilling adventures that we do with them, and being prepared is as important as the walk itself. It is important to take enough water to keep you and your dog hydrated. Unfortunately, your dog will most likely find it hard to drink out of a bottle so we have the Doo-Kee Portapuddle to help your best friend out when they need that drink. 
Simply pop out the bowl and pour in the water, it really is that simple. Once they're done, collapse the bowl and easily hook it on your bag ready for the next time they look like they need some more. 
The bowl is 13cm in diameter and can hold 350ml of water so is perfect for that drink on the go. When collapsed the bowl is 18mm thin so it is easy to carry or store and is ready to go when you are. All this means that you can spend more quality time with your dog and not have to worry about pouring away useful water as they try and drink from a bottle! 
Grab your Doo-Kee Portapuddle now and get back to enjoying longer walks!
Specifications: 130mm diameter x 50mm high x 350ml capacity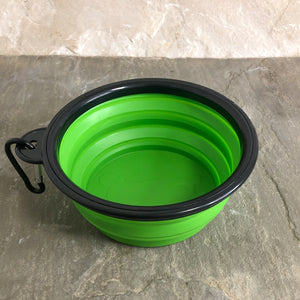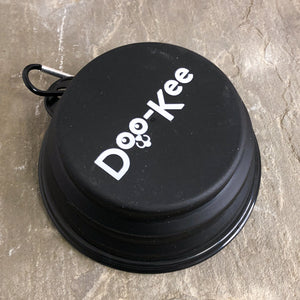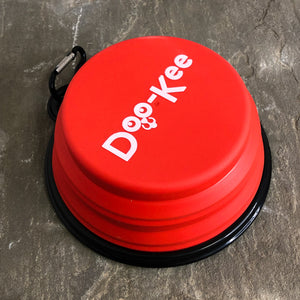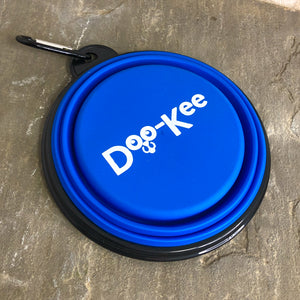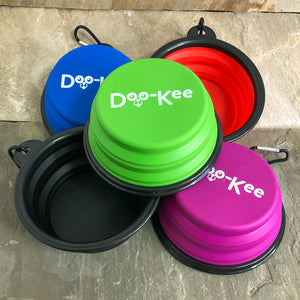 Great size folding bowl
Super light weight quick to deploy. Can hang from my bag and you hardly notice it's there. Great quality for such a low price.
Great idea
Not used it yet, but it's a brilliant idea and will be super useful
Very handy indeed
Lightweight & slim enough to clip onto walkies bag, this has worked well for my 11 month puppy during the recent warm weather